A8 - Lavender Trio
We have been told by many that our Lavender cannot be beat!  So, this trio is available for all of you lavender lovers!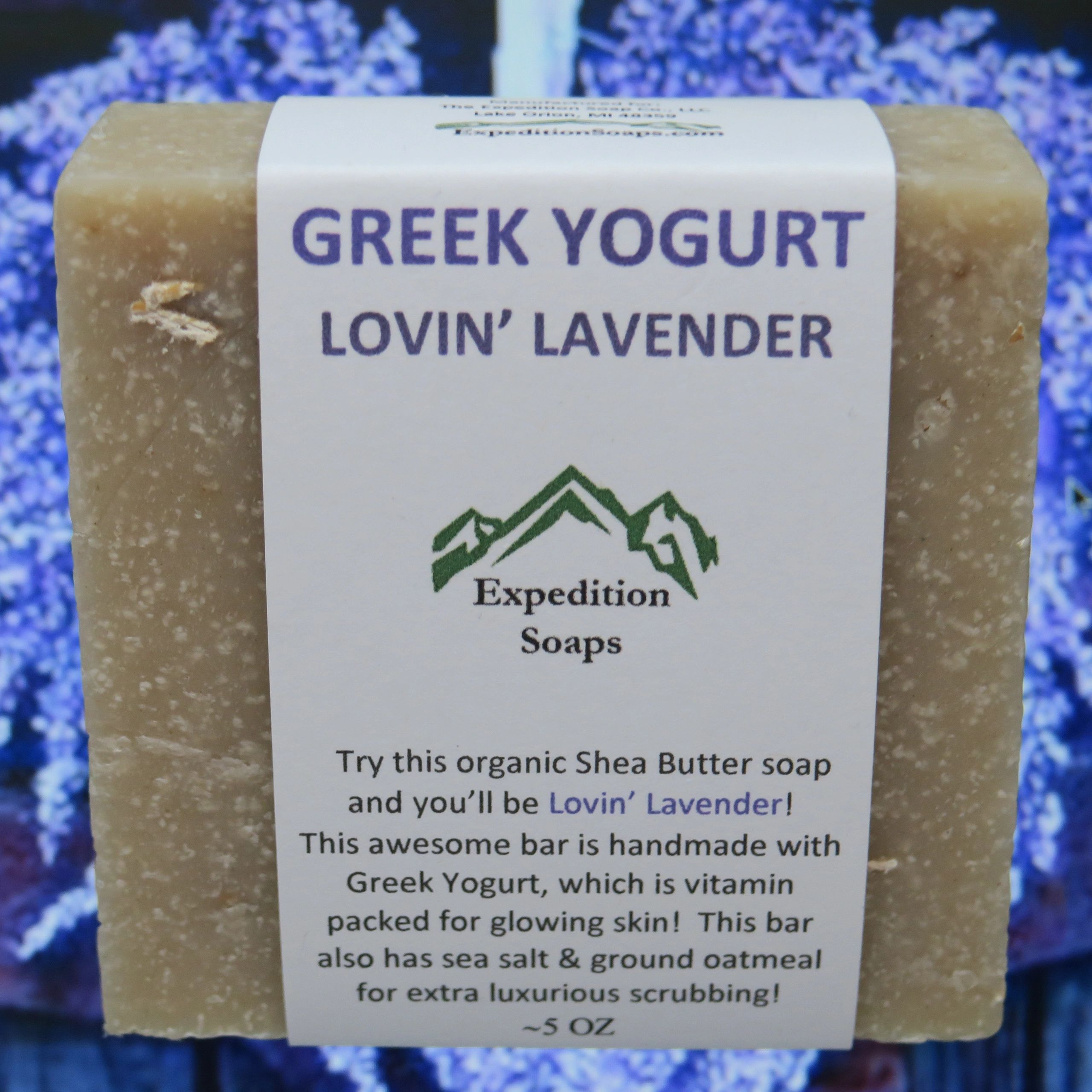 Greek Yogurt Lovin' Lavender

Product Description:  This bar is unlike anything you have ever smelled before!  Our Greek Yogurt soap bars are incredibly popular, so we thought we needed to offer you another option, in one of our most popular scents, Lavender. 
The Greek yogurt adds a creamy, sweet scent perfectly balanced with lavender, that entices you to keep smelling the bar over and over while you enjoy the creamy, dreamy lather!
Using yogurt for skincare is historically known to date back to Cleopatra!  Yogurt is known to provide glowing and youthful skin that's free of acne because it's vitamin packed!  This is a great soap bar and is one of our new top sellers!  If you love lavender, this is an amazing new soap to use!  
Keep in Mind: Our Soaps Make Great Gifts!
 Ingredients:  Saponified oils of coconuts, sunflowers, olives, soybeans & corn; organic Shea Butter, water, Greek yogurt, sea salt, ground oatmeal, essential oil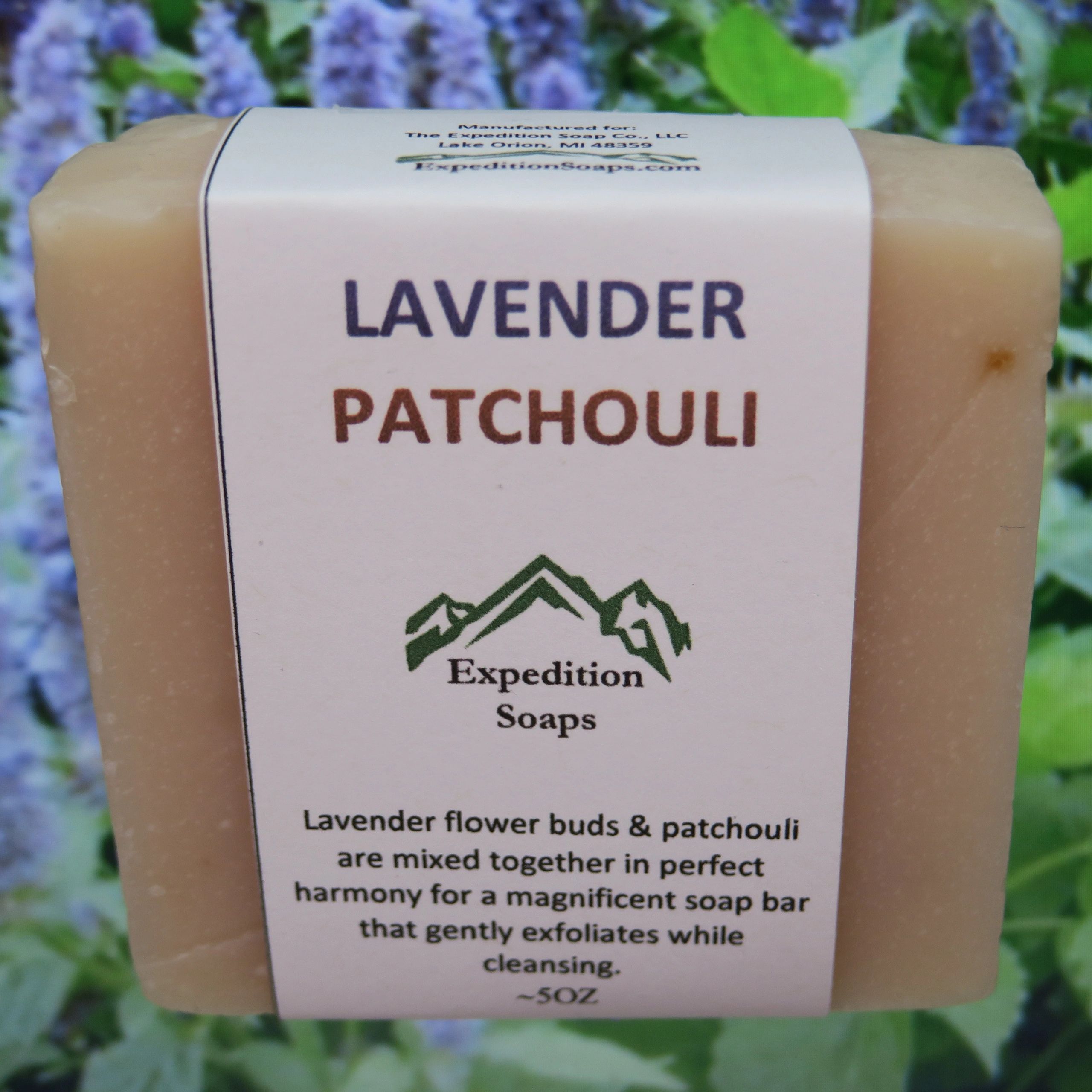 Lavender Patchouli
Product Description:    This Lavender Patchouli organic Shea Butter soap bar is what we would call a medium patchouli scent.  The patchouli scent is definitely noticeable, but equally so is the amazing lavender scent.  This bar is popular with both men and women!  This bar has actual lavender buds mixed in for an amazing scent sensation and gentle exfoliation! This is a top selling bar for patchouli lovers and people opening their minds to patchouli.  People like this bar because it's a happy medium in the patchouli world, not too much, not too little... but it's just right... (reminds me of a story I heard once about a girl named Goldilocks!) 
Keep in Mind: Our Soaps Make Great Gifts!

Ingredients:  Saponified oils of Olives, Coconuts, Soybeans, Corn, & Sunflowers; Organic Shea Butter*, Water, Lavender Buds, Essential Oils*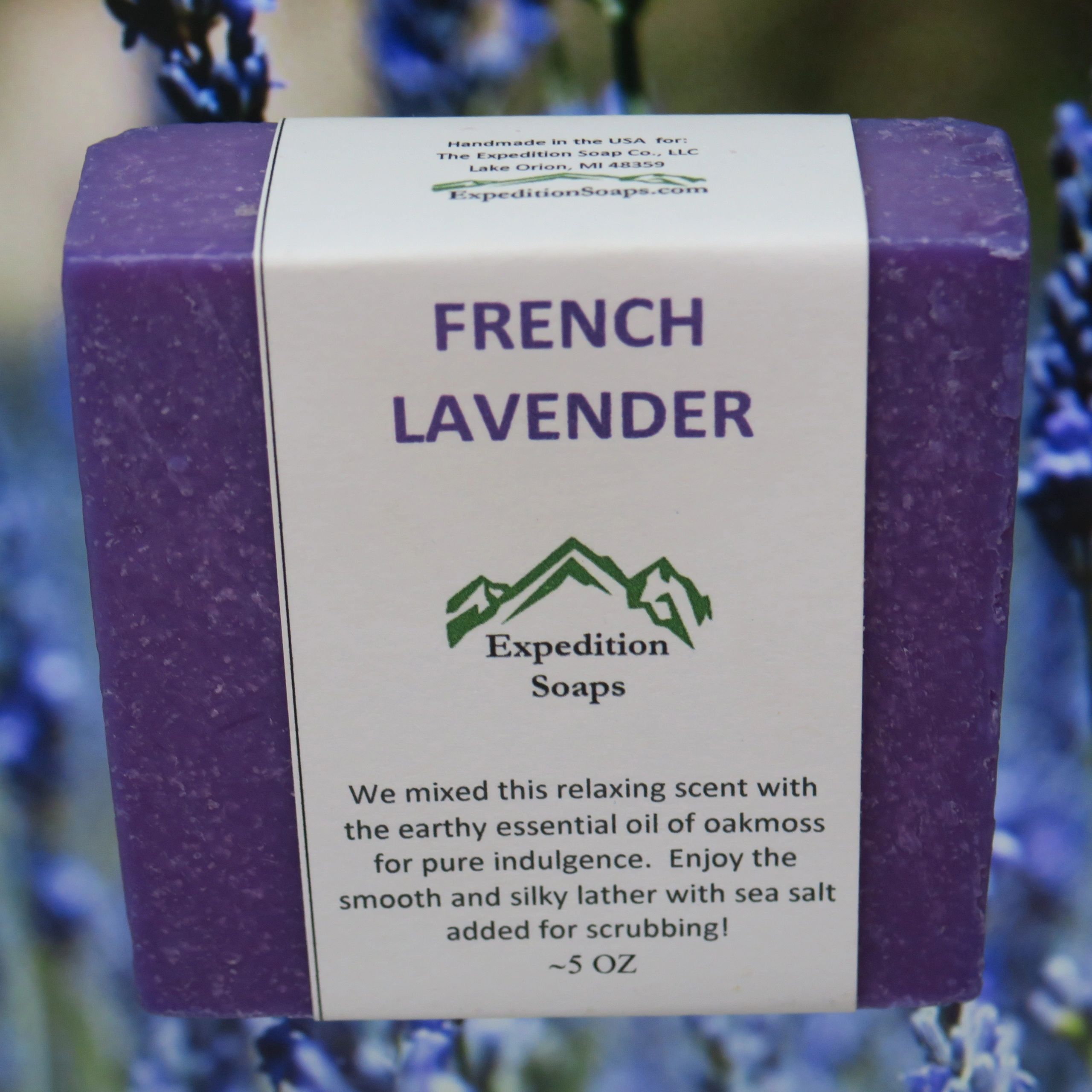 French Lavender
Ah, mon petit fleur. French Lavender is the apex of lavender, combining the refreshing flower with a musky oakmoss scent. One whiff of this bar will send you to the French countryside for just a second, with its rolling hills and beautiful lavender fields.  This bar also contains sea salt for the perfect way to keep your skin smooth with it's gentle scrubbing effect.
Keep in Mind: Our Soaps Make Great Gifts!

Ingredients:  Saponified oils of Olives, Coconuts, Soybeans, Corn, & Sunflowers; Organic Shea Butter*, Water, Sea Salt, Essential Oils*, Colorant*
weight: 5 oz approx. each bar 

size: 3" x 3" x 1" approx. square