* BATH BOMBS
SCROLL DOWN TO SEE OUR FABULOUS COLLECTION
Make Bath Time Fun Again!!!
Have you heard of a bath bomb before? Are you curious to know what one is all about?
If you continue to read this page, you'll probably learn more than you ever wanted to know about bath bombs! But see, that's the good thing! We're being transparent about our ingredients, so you know exactly what you're getting. Now, I can't speak for all those other bath bombs that you find in this world... many have toxic ingredients add for no good reason at all! That's just crazy to me! Sure, they may be cheaper (actually, they're typically priced comparably to ours), but when you're soaking your body in that water, that sure is a good time to question what those ingredients are!
So, what does a bath bomb do? Well, they do different things for different people! For adults, they are a fun way to relax and enjoy your bath. But for kids, they're a super-duper fun science experiment that involves smells, colors and fizzing as the bath bomb melts away in about 2+ minutes! Kids can touch it, feel the fizzing in their hand, and play with it in the water! See, all our handmade bath bombs are skin safe and fun, resulting in a delightful fizzy effervescence when added to water in the bathtub. As they release their oils, colors, and scents, you'll be in for a complete sensory experience! Some even have a light sparkly glitter on top! As an added bonus, each of our handmade bath bombs come individually wrapped in a clear cellophane bag tied with a ribbon. You can use this bag should you decide to pull your bath bomb out and save half for another bath time.
Use our bath bombs in your next bath and you'll have a relaxing experience, while moisturizing your skin with the oils of organic Shea Butter and sunflower oil, along with sea salt for added relaxation and detoxification.
Or use our bath bombs as a "BATH MOTIVATOR" for kids! That's right! Our bath bombs are so much fun as they fizz away! Kids think it's so cool and fun! Then they see the colors, smell the scent, and enjoy the fun of this sensory experience! They'll immediately will want to take a bath with their bath bomb... and then take another one again! And you have to watch them, as a #1 comment kids say is that they'd think it'd be cool to throw all your bath bombs in the tub at once to see what happens... so use close supervision! Ah, yes, using our bath motivators are so much better than they typical "bath time fight", wouldn't you agree?
All of our bath bombs are handmade ~4.5 oz 
(about the size of a tennis ball) 
 All of our bath bombs have the following great ingredients: 
Sodium Bicarbonate, Citric Acid, Sea Salt, Sunflower Oil, Phthalate-Free Fragrance Oil or Natural Oils, Organic Shea Butter, and Colorant
Our bath bombs are handmade fresh without using any harsh chemicals.
What does each ingredient in your bath bombs do for my skin? While our bath bombs are NOT soap, the ingredients can benefit your skin in these ways:
Sodium Bicarbonate (commonly known as Baking Soda): It will neutralize acids, help wash away sweat and oil, and leave your skin silky smooth.
(This is a base ingredient of any bath bomb. If you do react to baking soda, avoid baking soda products and use a moisturizing lotion until the irritation clears. Although a reaction is very uncommon, everybody is an individual and has different tolerances. We've never personally heard of somebody having a reaction to baking soda.)
Citric Acid: Is citric acid good for your skin? Yes, absolutely! Citric acid is part of the wider Alpha Hydroxy Acid family, and it can deliver numerous benefits for your skin. Citric Acid works as a exfoliant on the epidermis or the outermost layer of your skin to rid skin of dead cells, unclog your pores, and even out your skin tone. Citric Acid targets the skin's hydrating support matrix to reduce the appearance of fine lines and wrinkles, by softening and smoothing the skin, while brightening it too! Citric Acid is a base ingredient of any bath bomb.
Sea Salt: Sea salt can fight acne-causing bacteria. It restores the skin's natural pH balance. It detoxifies the body. It provides vitamins, minerals, and nutrients that the skin needs to stay clear and healthy. Sea salt exfoliates to remove impurities that clog pores and promote new skin growth.
Sunflower Oil: Sunflower oil is effective for combatting skincare issues like acne, inflammation, general redness and irritation of the skin. Sunflower oil has emollient properties that help the skin retain its moisture.

Organic Shea Butter: the benefits of organic Shea Butter are many, including Moisturizes Dry Skin, Treats Acne and Blemishes, Reduces Skin Inflammation, Anti-Aging and Anti-Free Radical Agent, Provides Relief To Itchy And Peeling Skin, Restores The Elasticity Of The Skin, Reduce Razor Irritation And Bumps, and helps Reduce Stretch Marks.

Our bath bombs are all handmade fresh without using any harsh preservatives or chemicals. It's the scents (phthalate-free fragrance oils or natural essential oils) & skin-safe food grade and FD&C grade colors that vary. So, no matter which bath bomb you choose, you can be confident that you're bathing with a ball of goodness! Have a nice relaxing bath and come out with silky, smooth skin!
Our bath bombs are suitable for all ages and skin types [although, use your own judgment and if you have specific skin issues, be sure to test the water! Although, we often do get customer feedback that these high quality bath bombs have helped soothe specific skin issues, such as eczema! The bottom line is that everybody is different, so use your own discretion, as for your use.
Our bath bombs rinse well from the tub and should not stain you nor the tub. The bath bombs with sparkles will leave a light random dispersion of sparkles on your skin and will need the tub scrubbed afterwards [but then again, everybody scrubs the tub after their bath...right?]
Our bath bombs are high quality and are a great way to enjoy a bath! So many other bath bombs have the kind of toxic ingredients you don't want all over your skin! Enjoy ours because they're a lot of fun and skin safe too!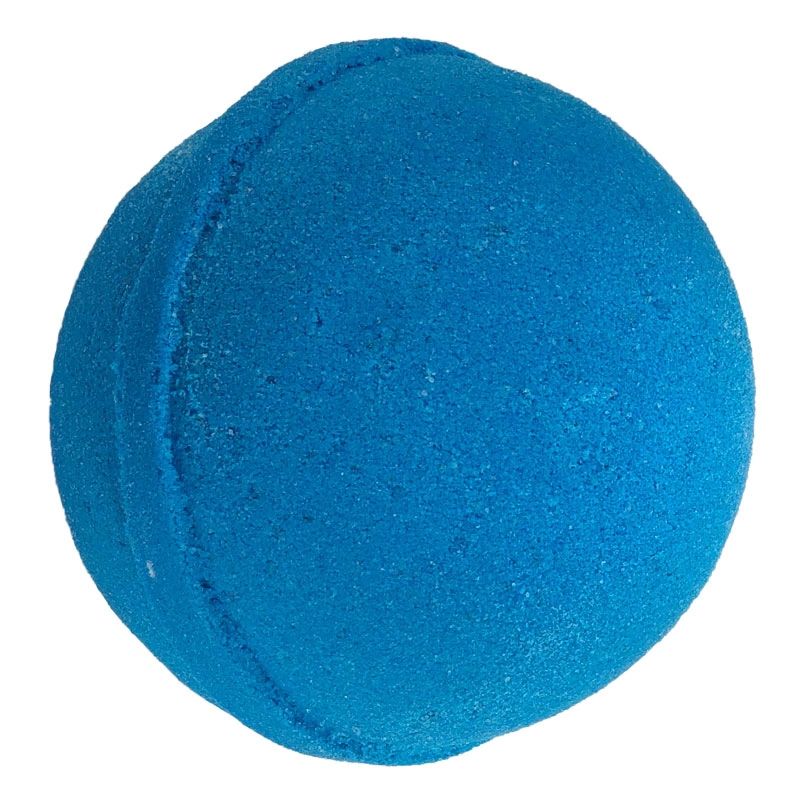 Blueberry Patch 
scent matches 'Blueberry Patch' soap

This fun fresh scent of blueberries will fill your bathroom & make water blue!  Kids go crazy for this one!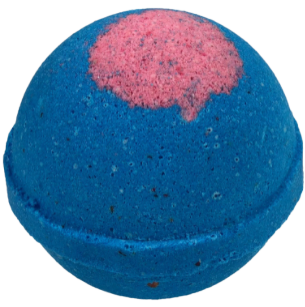 Blue Roses
All rose scented here!  Enjoy this rose bouquet!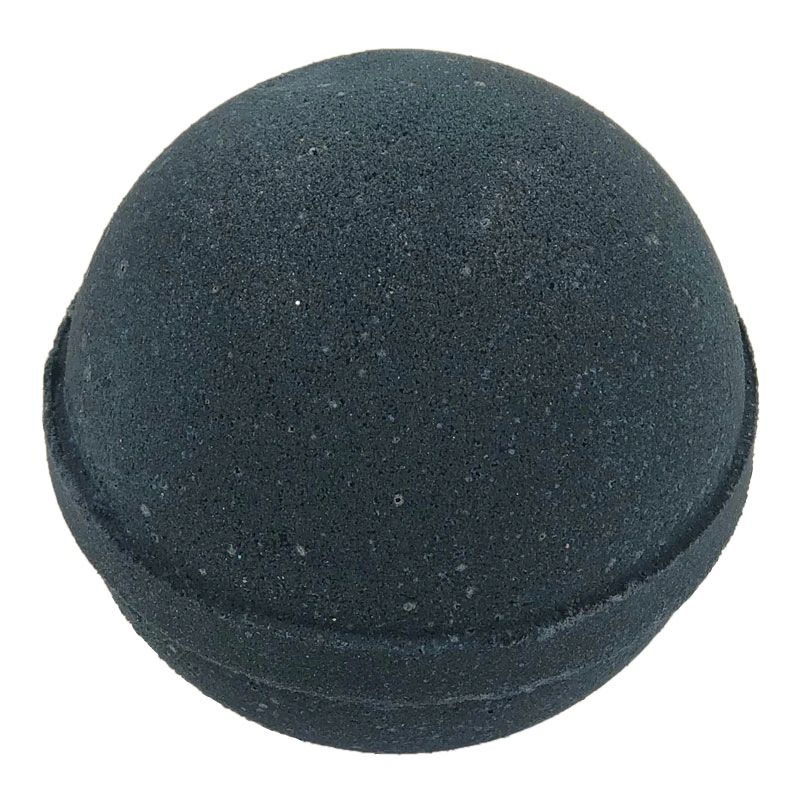 Coal 
scent matches Black Soap
With Black Activated Charcoal, it turns your water black with swirls of purple and white on the top, without staining your tub! Has a clean musky smell, popular for men and kids!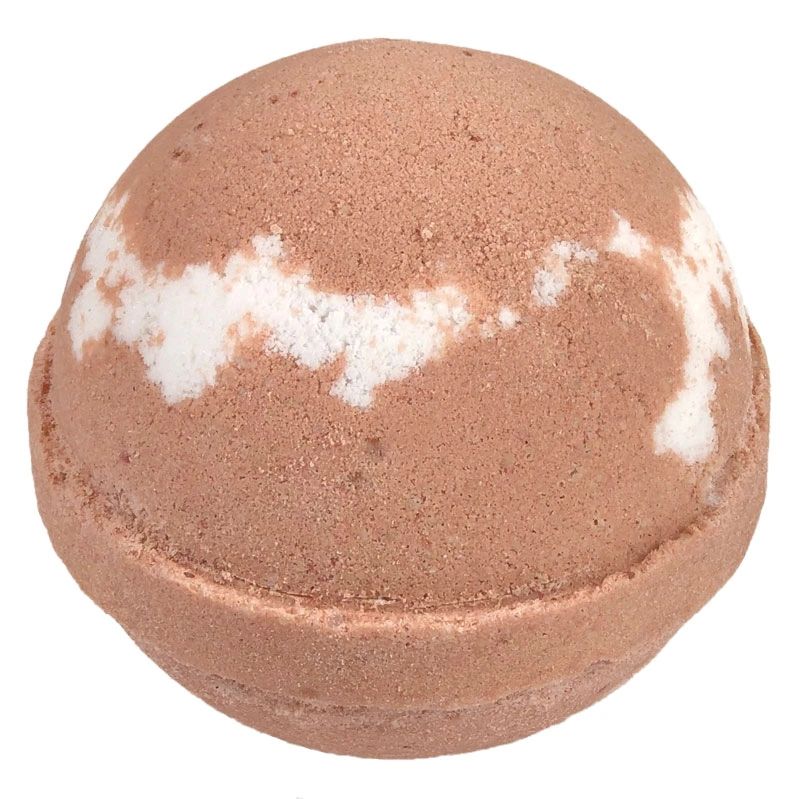 Coconut Breeze

scent matches 'Coconut Breeze' soap & body butter

Enjoy the aroma of coconuts..mmmmm... This is an all-time top-selling scent, ready for your enjoyment in your tub!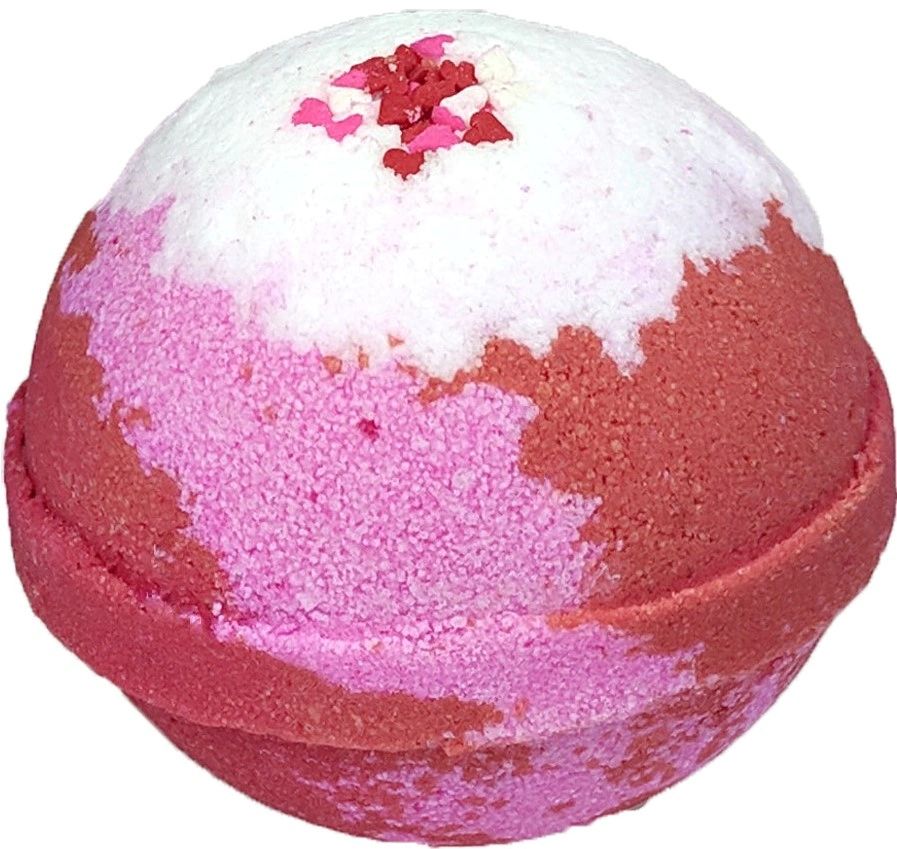 Enchanted Princess  (for kids)
A sweet princess bath bomb with lots of princess pink!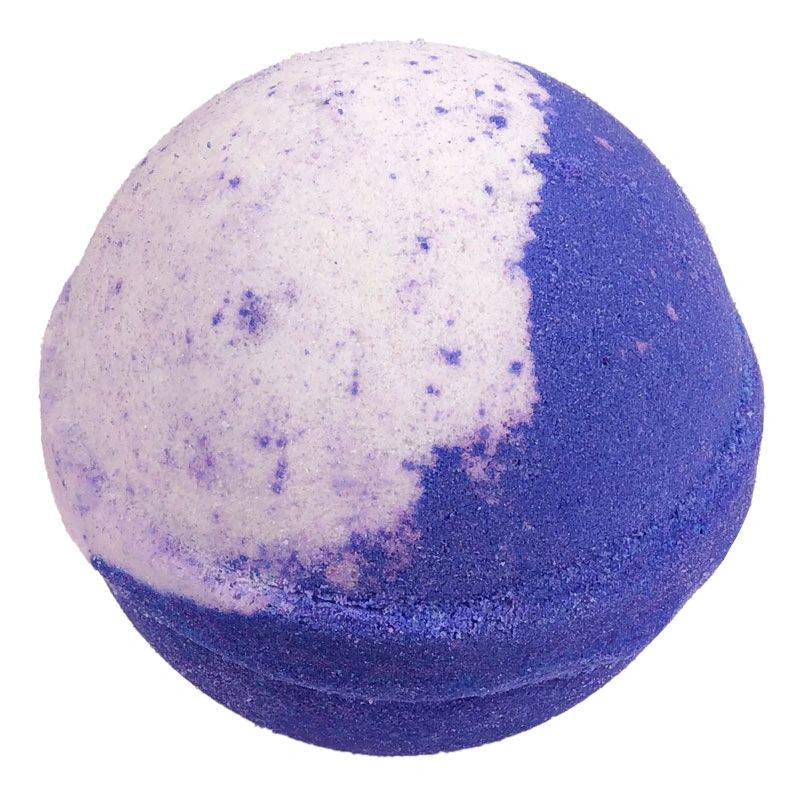 The Grape Escape (for kids)

Grape Fizzy Fun in Your Tub! Enjoy the purple swirls!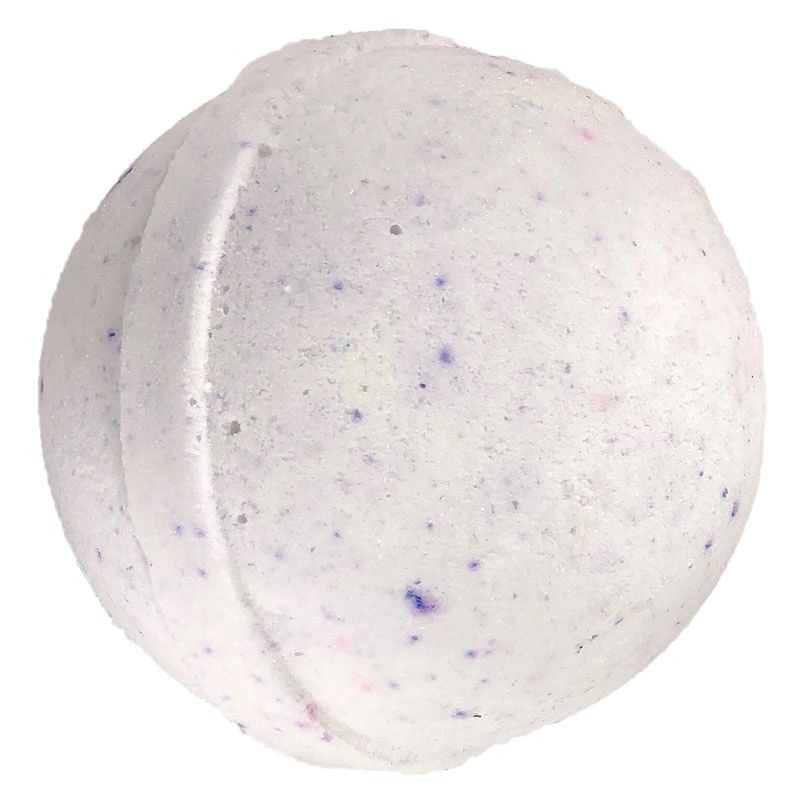 Lavender

scent matches 'Lavender' soap & body butter

Our fantastic Lavender scent in a bath bomb!  Time to relax!

   

Mermaid Magic (Has Glitter!) (for kids)
A white bath bomb with magical golden glitter to fill the tub!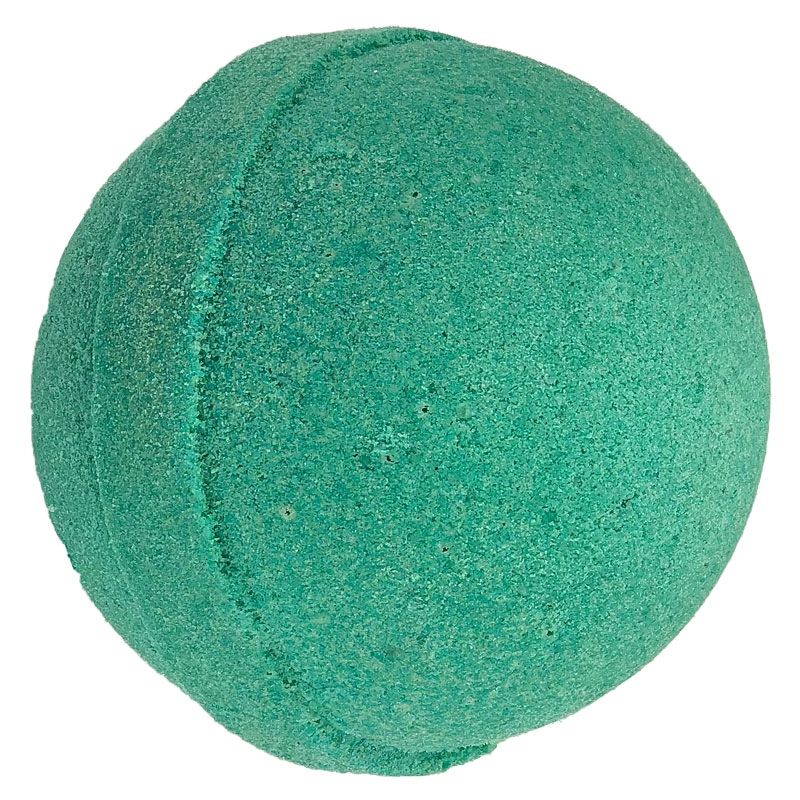 Mint Sage

Scent matches 'Mint Sage' soap 
Not overpowering, but still a clean and strong scent of sage lightly scented with mint.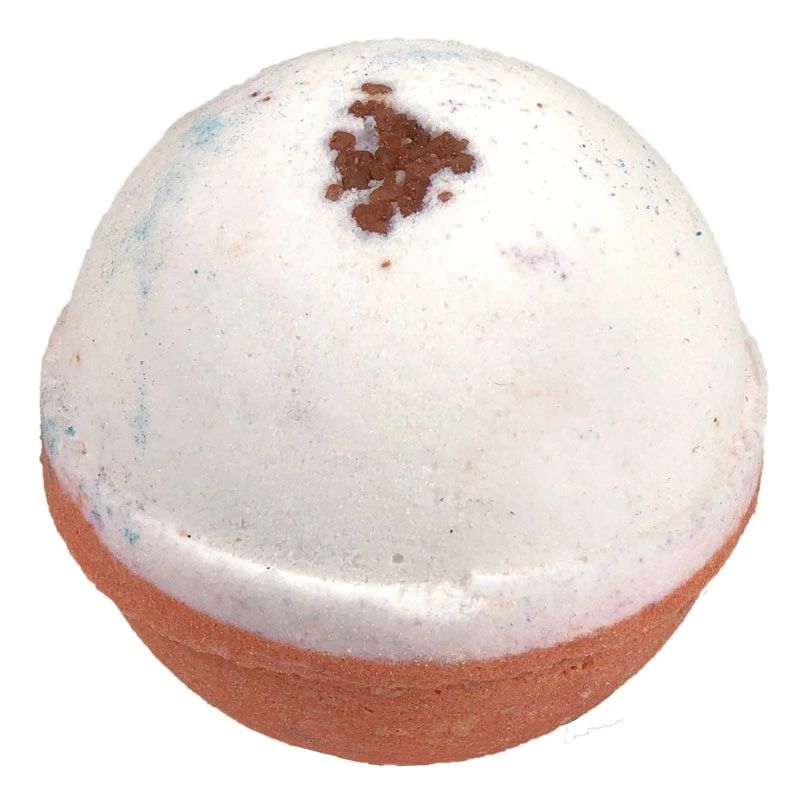 OMG! OMH! Oatmeal, Milk & Honey 
scent matches 'Oatmeal, Milk & Honey' soap & body butter

A terrific trio combination of scents!  Sit back, relax, & enjoy! One of the most popular choices!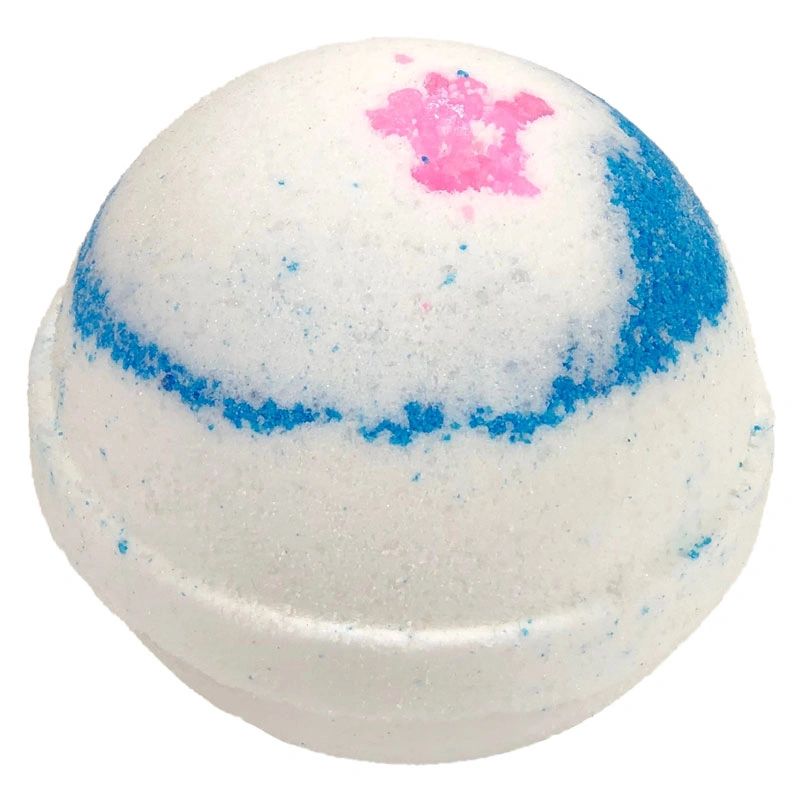 Passionate

scent matches 'Passionate' soap & body butter

This is the bomb!  Popular and with a similar scent to Victoria Secret Love Spell!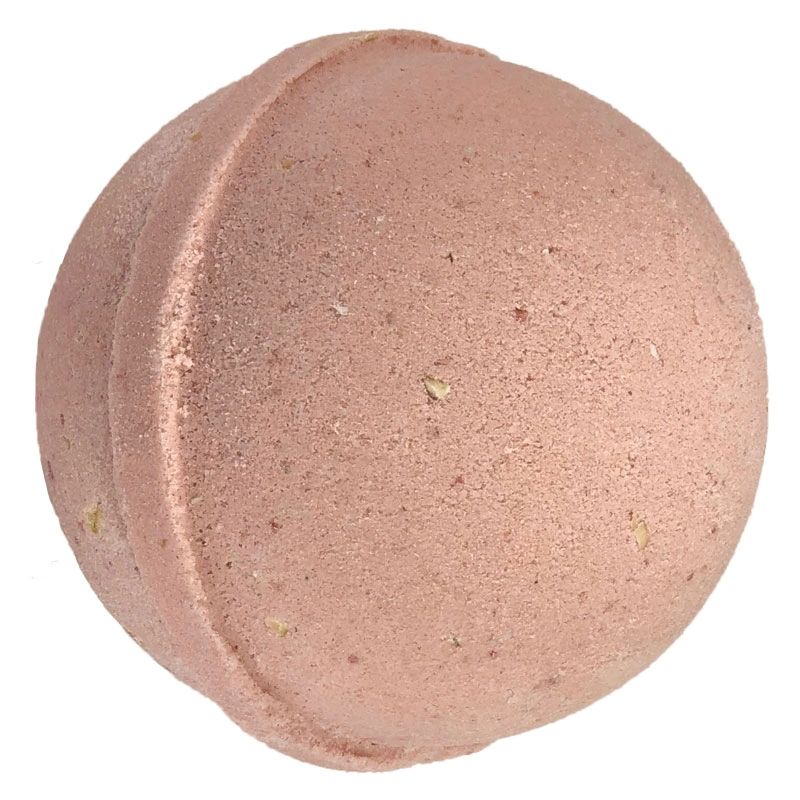 Soothing Vanilla 

scent matches 'Soothing Vanilla' soap 

A true favorite, the scent of Moroccan Vanilla beans is in this bomb with a light musk to balance it out.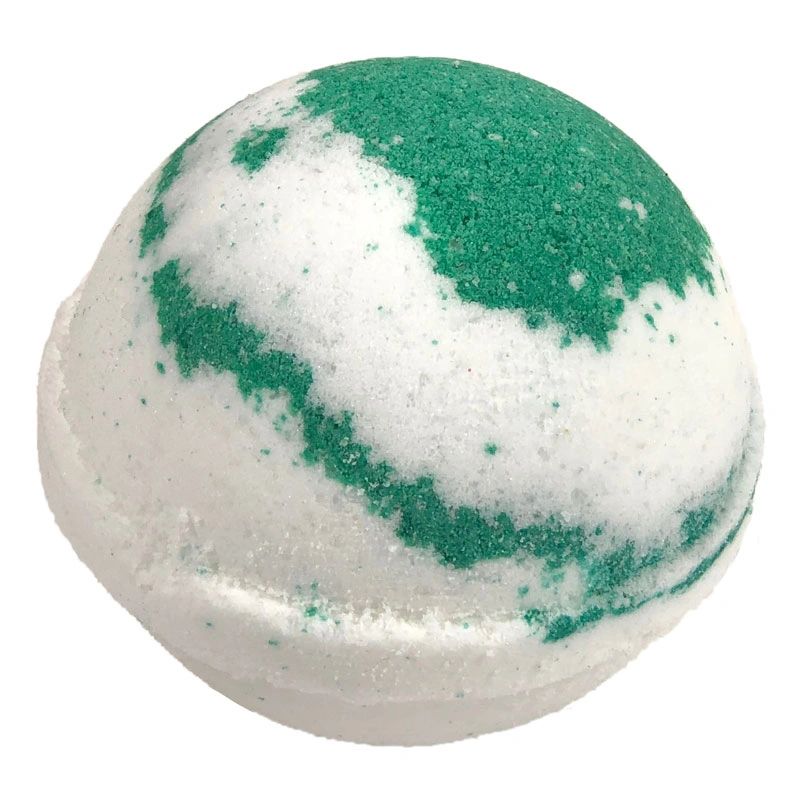 Spartan Swirl (for men!) 

scent matches 'Spartan Swirl' soap & body butter

Smell fresh and awake with this crisp aloe scent!
 Sweet Citrus

This is a citrus scent that's wildly sweet!  It's for everyone!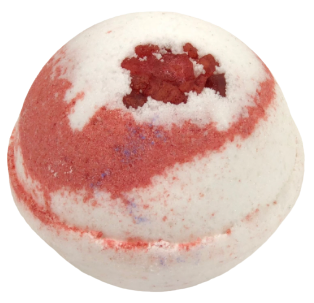 The Sweetest Thing
This is a sweet bath bomb that girls will love!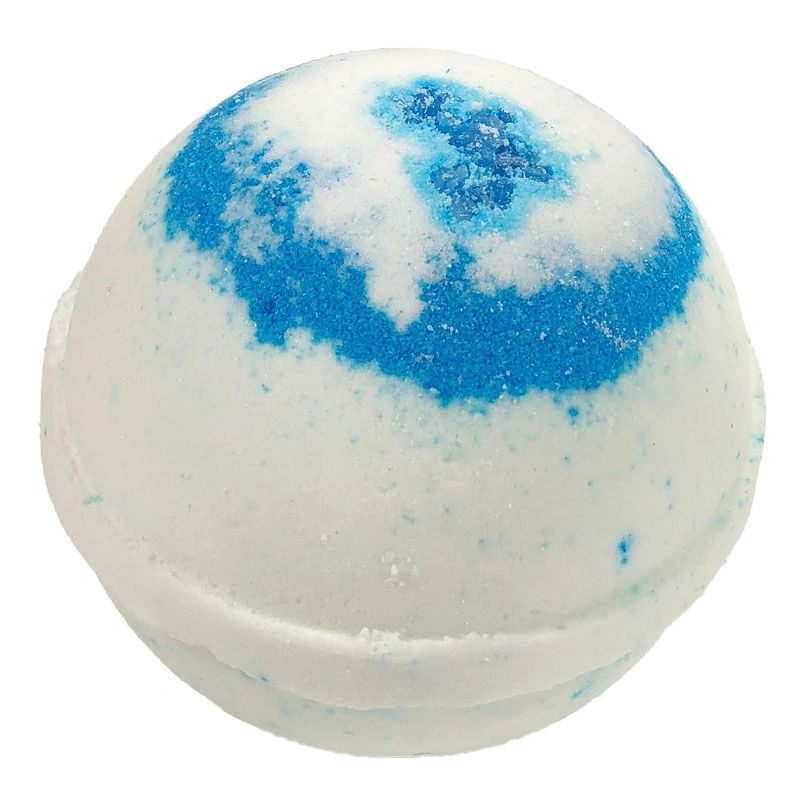 Surf's Up!  (for men!) 

scent matches 'Surf's Up!' soap & body butter

This one's for the guys! It has a scent of pure manliness and cologne!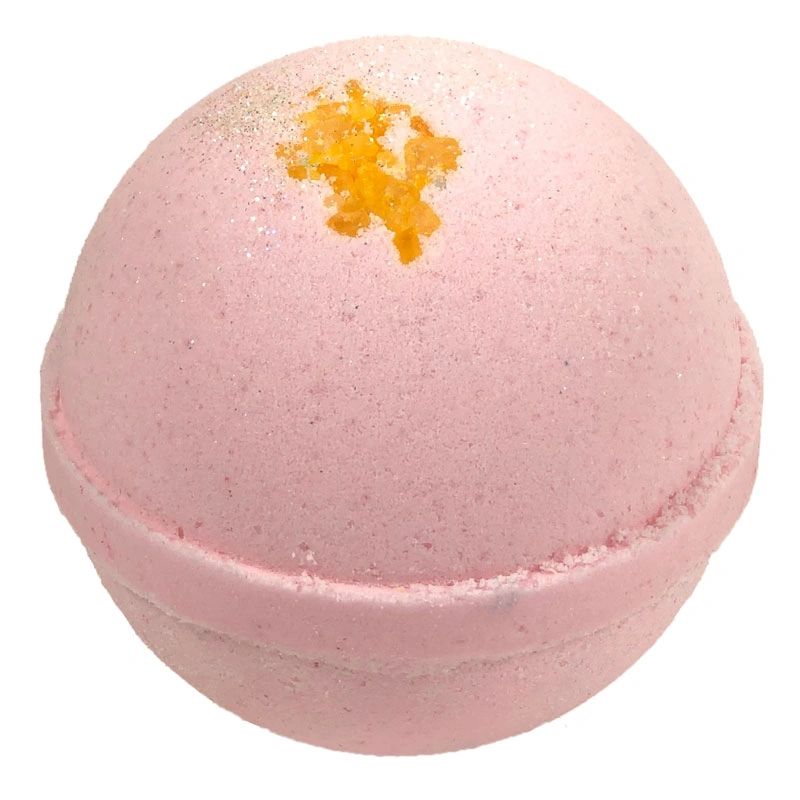 Unicorn Kisses (has sparkles)
You won't find a sweeter a bath bomb for girls than Unicorn Kisses! A perfect combination of fresh flowers and sweet fruits!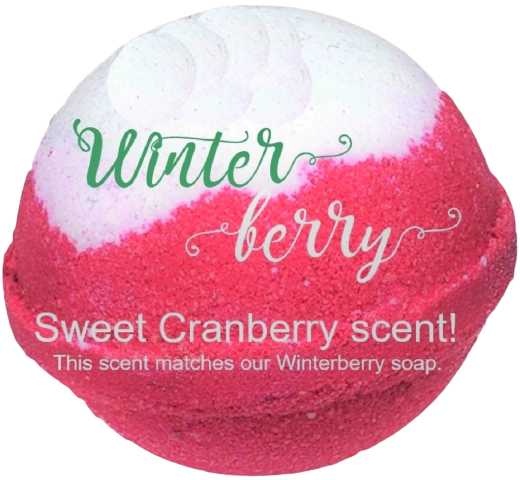 Winterberry
Sweet cranberry scent will fill the tub, right along with the water!  Enjoy this Christmas Bomb!